PROPERTY PREDICTIONS FOR 2021 REVEALED
Where will our property markets be in 3 years?
That's a question people are asking now that our real estate markets have moved to the next stage of the property cycle – one of slower growth in some areas and falling values in other locations.
One group of forecasts — those by BIS Oxford Economics suggests we are in for a soft landing.
Their Residential Property Prospects 2018-2021 report, which predicts the Australian property market outlook, has been getting a lot of press lately, so I thought I'd share their conclusions with you and give you my thoughts.
Of course we know the main purpose of property predictions- to make meteorologists look respectable.
Currently there is no shortage of "experts" trying predict the Australian property market outlook .
Then there are all those online research reports telling you where to invest in next growth hotspot.
Fact is: meteorologist tend to predict the weather better than property commentators predict future property capital growth.
Now this doesn't mean you shouldn't listen to the experts.
YOU SHOULD…
But you must also understand the level of accuracy of their predictions and take that into account when investing.
Before I share them with you, I checked back on the track record of BIS's past 3 year housing market forecasts and their track record is mixed.
Sometimes they overestimated property price growth and in other years they were unnecessarily pessimistic.
To be fair…few researchers make definitive forecasts, particularly beyond twelve months.
BIS Oxford Economics is the only company I know which produces residential real estate forecasts over a three year horizon and places them in the public domain in June each year.
SO WHAT'S AHEAD?
House price growth around Australia has been slowing in recent months, led by Sydney and Melbourne, Australia's largest and most expensive property markets where prices are falling gently.
That trend looks set to continue driven by tighter lending standards from Australia's banking regulator – APRA at a time that our banks being allergic to risk following their belting in the Royal Banking Commission, along with weak wage growth, affordability constraints, an increase in apartment supply.
These tighter lending conditions – the inability for many investors who could have in the past borrowed more are really having the same effect as a rise in interest rates – they've slowed down some of our markets – especially the Sydney and Melbourne property markets
In short…a soft landing with further price falls in the short term.
Taking inflation into account, modest price declines were forecast in most capital cities over the next 12 months.
And then all capital cities will turn around and show price growth over the next 3 years, but the results will be fragmented.
Source: ABC
BIS suggests the current slowdown is due to tighter lending criteria, particularly a crackdown on interest-only loans, and record levels of dwelling construction being completed (above 200,000 per year), which may lead to an oversupply in some states.
Our research suggests there is already an oversupply of inner CBD apartments already – especially in the Brisbane, Perth, Canberra and to a much lesser extent Melbourne property market.
And the good news is that our housing markets won't crash, being underpinned by record low interest rates, a "relatively stable, albeit subdued, economic environment" and strong population growth.
But there should be some "upside" from 2021, as "high net overseas migration inflows [are] likely to be sustained in the coming years" — and "economic conditions begin to strengthen and supply falls back below underlying demand".
Population growth will absorb the huge supply of new dwellings from the recent construction boom, although any growth in rental will be minimal, according to BIS.
Domain and ABC gave details of the BIS Oxford report with the following State by State roundup:-
Median house price in June 2018: $1.12 million
Forecast median house price June 2021: $1,150,000
Growth 2018 to 2021: 3%
The downturn in Sydney prices is expected to continue, with the report predicting house prices to fall by 2 per cent over the next financial year, before they start rising again
Sydney prices are expected to rise just 3 per cent by 2021, the slowest out of every Australian capital city.
The Harbour City has seen its prices soar by 85 per cent since 2013, with investors — which account for over half the values of mortgages in that period — pushing up prices to record highs.
In the face of retreating investor demand, the report forecasts that first-home buyer activity will support apartment prices.
While the top end of the market is suffering from lack of buyers for prestige home and the lower end markets like Sydney's South West or the Central Coast are being held back by affordability issues, some of the inner and middle ring suburbs are strongly outperforming the averages.
BIS predicts Sydney's median will fall by 2 per cent in the next financial year (2018/19), but an undersupply of dwellings will prevent larger price falls.
"By 2019/20, a combination of the correction in prices, the undersupplied market and some improvement in the economic outlook is forecast to see prices stabilise, and potentially show modest rises into 2020/21."
Median house price in June: $870,000
Forecast median house price June 2021: $920,000
Growth 2018 to 2021: 6%
House prices in the Victorian capital surged 65 per cent in the last five years, reaching a peak of $892,000 in December 2017.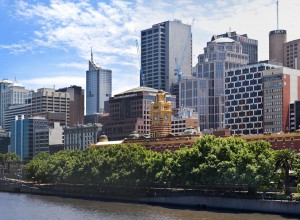 Even though the Melbourne property market it is taking a breather after 5 years of exceptional growth, there is no sign of a collapse in sight.
Record population growth continues to fuel demand for housing, maintaining an overall undersupply in the market, the report stated.
While the national population grew by 1.6% in the year ended 30 June 2017, the highest growth was in Victoria, with a 2.3% increase in population and experts have predicted it is likely to surpass Sydney as the largest city of Australia by as early as 2031.
"While new dwelling completions are forecast to continue to rise through 2018, as the large pipeline of apartment buildings under construction work their way to completion, supply will be largely met by population growth," the report's author Mr Angie Zigomanis said.
House prices are forecast to tread water through to 2021, rising below the pace of inflation.
The report said the emerging downturn in new dwelling construction could spark a modest uptick in prices.
Although the wider market is not expected to tip into oversupply, BIS Oxford Economics anticipates there will be pockets of apartment oversupply given the extent of new unit construction compared to houses.
Unit prices are forecast to fall 2 per cent over the next three years.
Median house price in June: $550,000
Forecast median house price June 2021: $620,000
Growth 2018 to 2021: 13%
BIS's forecast is that Brisbane will see the strongest growth over the next three years, jumping 13 per cent to a median of $620,000.
An oversupply in the apartment sector is dragging down Brisbane's wider housing market, but the sunshine state is starting to see a boost in interstate migrants — particularly from Sydney — with prospective buyers lured by Brisbane's comparative affordability.
"Some green shoots look like they are starting to emerge in the Brisbane market," Mr Zigomanis said.

"However, any upturn is likely to be delayed until economic conditions pick up and excess stock is further absorbed."
Brisbane real estate has been buoyed by steady population growth driving demand and underpinned by good economic fundamentals including jobs creation and a low unemployment rate.
Queensland has now become the number-one destination for internal migration, taking over from Victoria and overseas migrants are starting to see Brisbane as the place to be, bringing 12,847 residents into the city.
CANBERRA PROPERTY MARKET FORECAST
Median house price in June: $700,000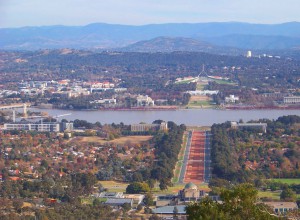 Forecast median house price June 2021: $770,000
Growth 2018 to 2021: 10%
Canberra's housing market has proven to be somewhat of a quiet achiever in recent years, with momentum tipped to continue in the short term.
House prices are forecast to increase 5 per cent over the next financial year before slowing over the following two years, culminating in an overall rise of 10 per cent by 2021.
Apartments were tipped to record price growth of 6 per cent over the next three years.
The report noted Canberra's rental market was very tight, recording a 0.7 per cent vacancy rate in the March quarter.
PERTH PROPERTY MARKET FORECAST
Median house price in June: $520,000
Forecast median house price June 2021: $570,000
Growth 2018 to 2021: 10%
The Perth housing market has been in a slump for 4 years now.
Perth house prices have declined by 13 per cent since 2014 but the worst could be over.
"House prices in the Perth market appear to be bottoming out," Mr Zigomanis said, pointing to stronger overseas migration and a reduction in the number of West Australians moving interstate.
Perth's vacancy rate remains high at 5.1 per cent and rents have collapsed, falling by up to 30 per since since 2013.
The report predicted the recovery of the Perth market would be a "long, slow grind as the city has to work through a significant oversupply…"
Perth is expected to see "minimal growth" for the next couple of years, before it sees "stronger growth" in 2021.
HOBART PROPERTY MARKET FORECAST
Median house price in June: $485,000
Forecast median house price June 2021: $525,000
Growth 2018 to 2021: 8%
Hobart has been the strongest property market over the last few years, but remember — it is a very small market which can be easily moved in either direction.
"However the current migration inflows largely comprise younger adults and families with children, suggesting people moving for Hobart's affordability or expats coming back to raise a family," he said.
The median house is tipped to rise by 5 per cent over the next year, and then slow in following years.
Both houses and unit prices are forecast to grow by 8 per cent by mid-2021.
ADELAIDE PROPERTY MARKET FORECAST
Median house price in June: $510,000
Forecast median house price June 2021: $555,000
Growth 2018 to 2021: 9%
With South Australia's automotive manufacturing industry shutting down, its economy and property market are currently subdued.
A soft economic environment and lacklustre population growth will result in modest house price growth over the coming years, according to BIS.
"Economic conditions in South Australia are expected to remain subdued in the short term," Mr Zigomanis said, pointing to a high unemployment rate and the shutdown of automotive manufacturing. "Purchasers are expected to become more cautious."
BIS predicts its shipbuilding industry will drive future employment and slowly boost interstate migration into Adelaide, lifting its median house price to $555,000 by 2021
House prices are expected to grow by 9 per cent by 2021.
DARWIN PROPERTY MARKET FORECAST
Median house price in June: $505,000
Forecast median house price June 2021: $520,000
Growth 2018 to 2021: 5%
Darwin peaked in June 2014 and since then, house prices have nosedived 19 per cent
but the report's authors said they expected them to have bottomed out.
A general oversupply means prices are forecast to remain flat over the upcoming financial year, followed by two years of limited growth.
House prices and unit prices are expected to life by 5 per cent and 4 per cent respectively.
WHAT CAN YOU DO TO STAY AHEAD IN THE CURRENT MARKET?
As signs point to softer growth conditions for Australian property over the coming months, independent professional advice and careful consideration will be as important as ever in navigating Australia's varied market conditions.
If you're looking for independent advice, no one can help you quite like the independent property investment strategists at Metropole.
Remember the multi award winning team of property investment strategists at Metropole have no properties to sell, so their advice is unbiased.
Whether you are a beginner or a seasoned property investor, we would love to help you formulate an investment strategy or do a review of your existing portfolio, and help you take your property investment to the next level.
Please click here to organise a time for a chat. Or call us on 1300 20 30 30.
When you attend our offices in Melbourne, Sydney or Brisbane you will receive a free copy of my latest 2 x DVD program Building Wealth through Property Investment in the new Economy valued at $49.